We are the commercial cleaning experts.
Welcome to ServiceMaster Of Edmonton
Your Commercial Cleaning Services Expert
For over 25 years, ServiceMaster of Edmonton has been providing commercial carpet cleaning, floor care and upholstery cleaning to commercial facilities in the Edmonton area. We are a family-owned business that is part of the large international ServiceMaster Clean network. That means we have access to all the resources of a global brand, but with the remarkable service level of a locally owned business.
Over the years, we have become a trusted source of knowledge and expertise to our customers and the commercial cleaning industry. As a leader in commercial carpet and upholstery cleaning, you can be confident that your commercial cleaning needs are being looked after by the experts.
But wait, there's more…ServiceMaster Clean of Edmonton also provides a variety of other speciality cleaning services such as window cleaning, computer and data room cleaning, industrial kitchen cleaning and wall and air vent cleaning.
How can we help you…
THROUGH INNOVATION
ServiceMaster Clean of Edmonton is on the cutting edge of recent technological changes in the carpet and hard floor cleaning industry. Using innovative cleaning products and methods, as well as low-moisture equipment for commercial carpet cleaning we help to reduce our customers' environmental footprint
THROUGH DIVERSITY
You would be hard pressed to find a facility type we haven't cleaned. We have provided commercial cleaning services to a wide range of facilities in the Edmonton area including offices, oilfield, healthcare, technology, seniors homes, education, recreation and exercise facilities, theaters, retail, hotels, restaurants and more.
Our diverse workforce allows us to provide commercial carpet and floor cleaning to facilities that are 1,000 square feet to a 100,000 on a nightly basis. That's a lot of flooring!
THROUGH EXPERT TRAINING
We're really good at our craft and we keep getting better. Our dedicated team of commercial cleaning technicians are all trained in the most advanced commercial cleaning techniques by ServiceMaster, and have no less than two years of experience. Our technicians undergo regular training for new and updated cleaning processes. Our quality assurance procedures ensure above average results for each customer experience.
THROUGH A COMMITMENT TO QUALITY ASSURANCE
As a commercial cleaning customer of ServiceMaster Clean of Edmonton, you can come to expect routine notification and follow ups, on demand carpet stain cleaning (free of charge for our carpet maintenance customers), commercial cleaning services delivered as requested, and a trusted advisor when required. Our extraordinary customer service compliments our expertise in carpet and upholstery cleaning. Our prices are fair and your 100% satisfaction is our goal.
Nothing to lose and only 100% satisfaction to gain. Try our services today!
PREVENTATIVE CLEANING AND DISINFECTION SERVICES
For years, ServiceMaster Of Edmonton have been the experts in creating clean, safe and healthy workplace environments. Our experience and training afford us the ability to promote safe practices for infection prevention within all businesses.
In these unprecedented times, we are ready to respond with effective and customizable solutions. ServiceMaster Of Edmonton provides a full range of cleaning and disinfection services that will help to keep your workplace healthy and productive.
GET A FREE ASSESSMENT
COVID-19 FAQs
What is an emerging infectious disease?
The Centers for Disease Control and Prevention (CDC) defines infectious diseases as "illnesses caused by germs (such as bacteria, viruses, and fungi) that enter the body, multiply, and cause an infection." Depending on the disease, there are different ways that it can be spread:
From one person to another
Through germs carried in air, water, food, or soil
By insects, ticks, or animals
Emerging diseases are infections that have increased recently or are threatening to increase in the near future. These infections could be
Newly discovered
Completely new to an area
Reappearing in an area
Caused by bacteria that have become resistant to antibiotics
Source - https://www.cdc.gov/ncezid/who-we-are/about-our-name.html
MORE COVID-19 FAQS
News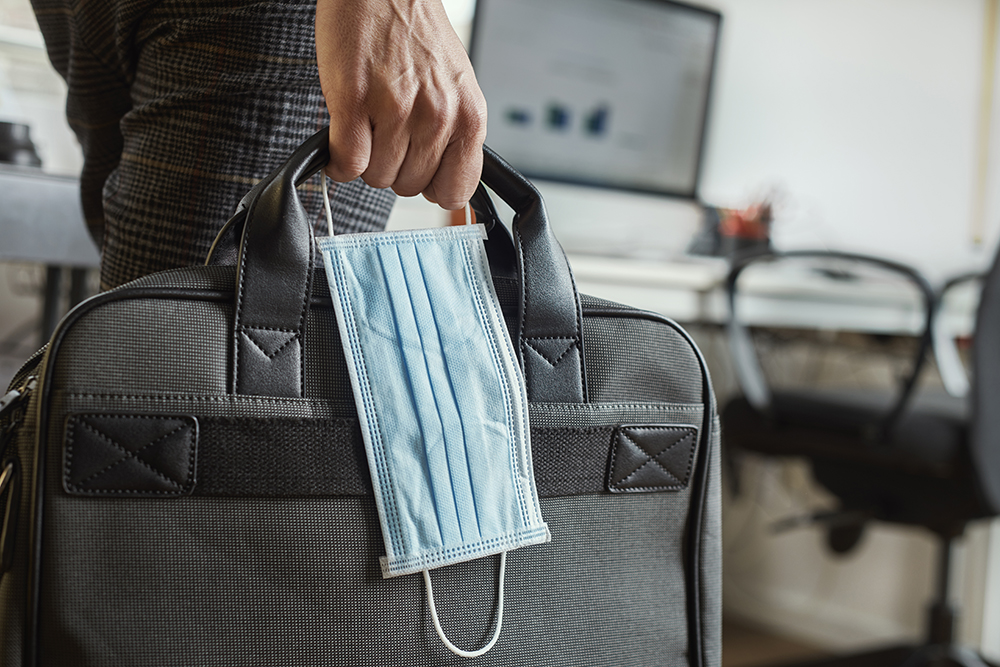 Getting Back To Work: Keeping Your Office Safe
As rates of COVID-19 infection gradually decline and some parts of the world are cautiously emerging from the pandemic, the main question on everyone's mind is what does the new normal look like?
About Us
25+ YEARS OF EXPERT COMMERCIAL CLEANING SERVICES Founded in 1994 by Scott and Cara Smith, ServiceMaster Clean of Edmonton has been serving the Greater Edmonton area providing commercial carpet cleaning, hard floor cleaning & restoration and upholstery cleaning services and other office sp
Commercial cleaning services to suit every budget. Our plans start as low as $120 per month - whether you need daily commercial carpet cleaning, office furniture cleaning or specialty commercial cleaning. Depending on your specific requirements, we will work with you to develop a plan that suits your needs, and your budget.
Guaranteed Service
No other vendor offers the quality of service and degree of commitment as consistently or as affordably as ServiceMaster Clean. We are so confident in our performance, we guarantee it!
Our expertise, dedication and value-added services make us the best commercial cleaning choice for your business.
Get A Free Assessment